Company Profile
ORB was founded in 1974 in the centre of Ferrara.Until then there had been a workshop where we constructed and repaired water radiators for motor vehicles and machines generally, but then we had the idea to construct radiators and heat-exchangers for cooling hydraulic oil.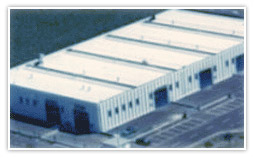 Thus we began production of oil radiators-heat exchangers in 1974, with just the necessary manpower and a few tools, but over the years our company obtained excellent results and managed to continuously expand until…
In 1982 ORB constructed its first factory at the gates to the city, where it still stands today, totally upgrading the entire production system to ensure heat exchange was more efficient and quality, long-life, design and customer service were constantly improved.
In fact our strongpoint that we have built on our extensive experience, is that we deal directly with our customers so that we can discuss with them and satisfy all their needs in terms of lead time, prototype production, small lot production, Quality and, last but not least, solving all their heat exchange problems.
During the first years of our Company, the best testing of the heat exchanger was carried out by our customers on the machines they had constructed, this way we were able to construct a heat exchanger suited to the specific needs of that machine.
However over the years as technology improved and progressed, we decided to build a test bench to enable us to offer our customers great efficiency and reliability and, if needed, the chance of testing the exchangers directly on their machines.
Our heat exchangers can be applied to any static or moving machinery as part of the hydraulic system, such as earth movement machinery, forklift trucks, compressors, presses, sweepers and many more besides.